Map and score your domains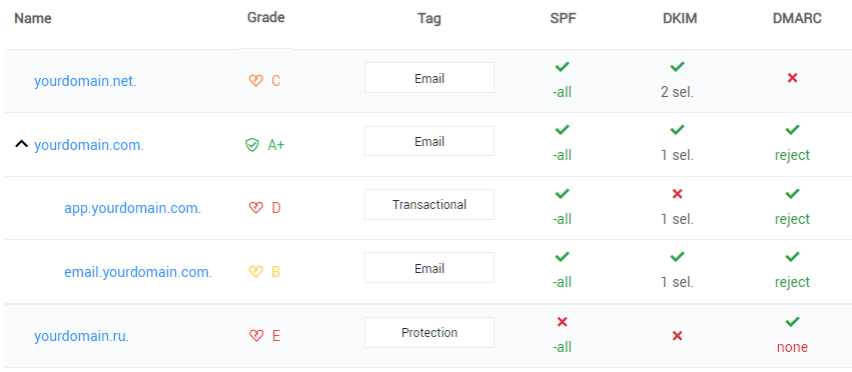 Domain mapping
Map all your domains/subdomains and get a complete visibility for a fast reading on the DNS security protocols implementation. Manage your compliance and maintain easily your security policy.
Automatic Domain Detection
Once DMARC is set up on your domain, the platform will receive all the subdomain email activity thanks to the protocol legacy and will add data to your visibility.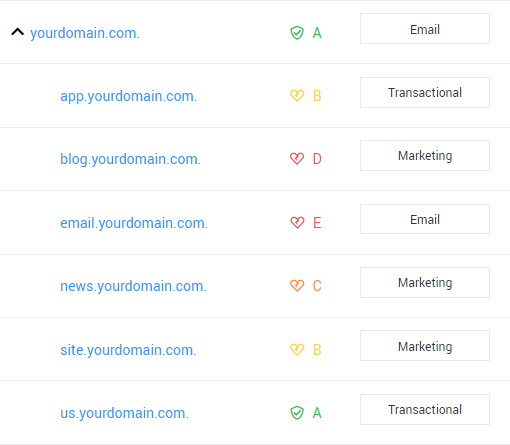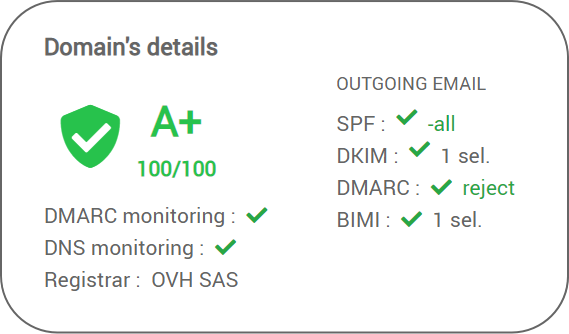 DNS Security Score
Our grading system aims to give you a clear indication of your domains' security level. The grade is based on the good implementation and the critically level of analysed protocols.

The grade is updated in real time and constantly evolving to the state of art in cybersecurity.
Tag Management
Create your own tags to apply on domains or senders to filter views and facilitate management.

It also allows to give a partial view to restricted users (subsidiary, countries, business units, …) and to help you in the development of your project management.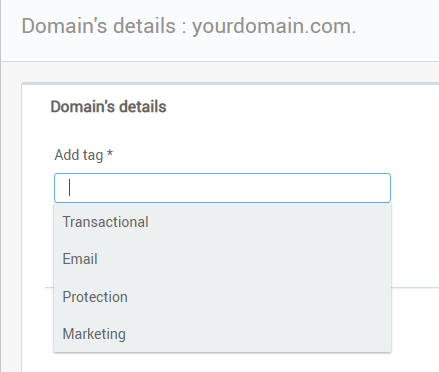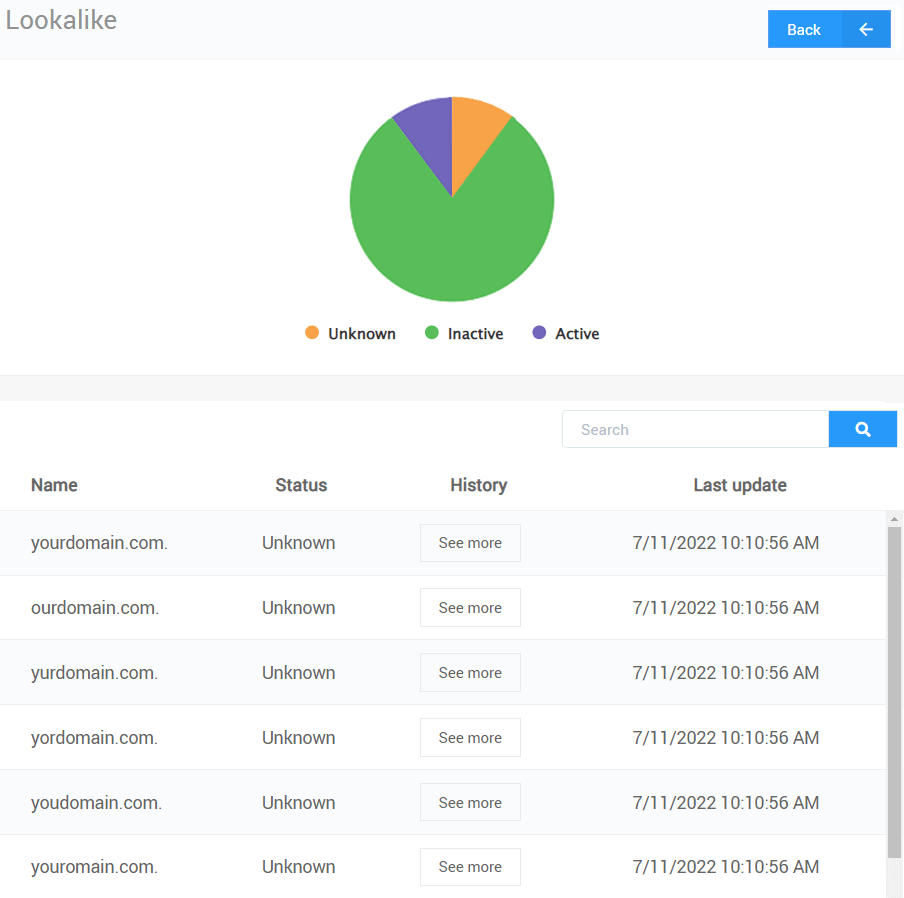 Look-a-Like Domains
(typosquatting)
The nearby domains feature allows to monitor domain names that look like yours and protect you from typosquatting attacks.

Thanks to this system, you can continuously check the status of this domain without requiring to purchase them. It will generate automatically a large amount of domains that could mislead some users and it will alert you immediately if this domain is bought.
XML DMARC Reports (RUA) Analysis
Merox collects DMARC reports (rua) in XML format sent by anti-spams which are enriched and displayed in dashboards.

This allows you to easily analyse them when authenticating your emailing domains and control who is sending in your name by detecting malicious acts or shadow IT.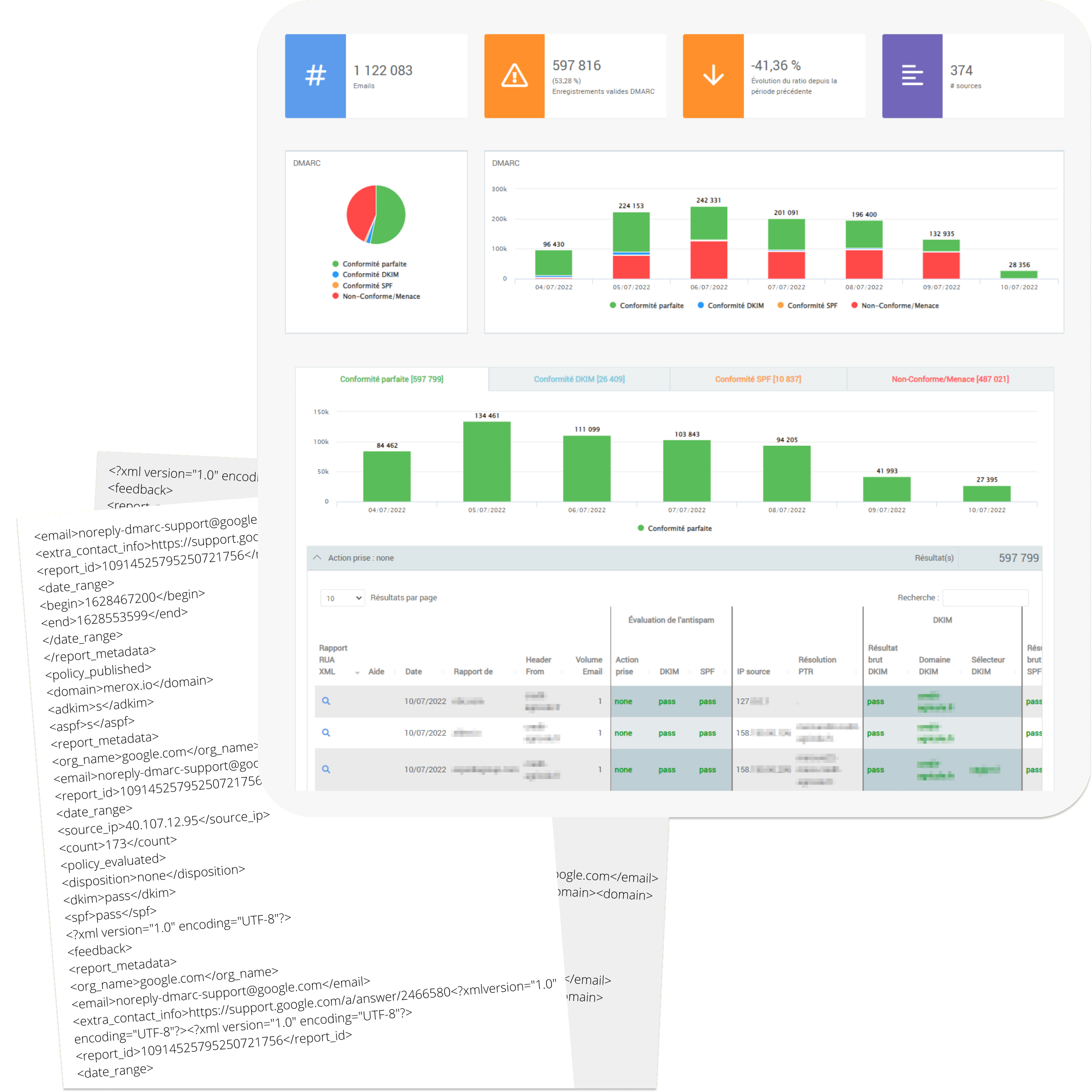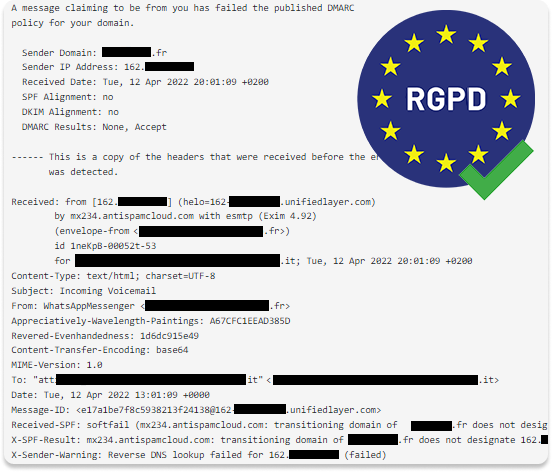 Forensics Reports Encryption
Merox pays particulary attention to data security, which is why we have patented a specific encryption system for RUFs that reinforces the security of access to those who are to explicitly authorized.

Those forensics reports (RUF) are generated in the case of an email conformity error, they can obtain information about personal data.
Senders' Analysis
The deliverability view by source allows you to identify the list of senders that are using your domain names.

Quickly see which sources are legitimate and maintain your email security policy.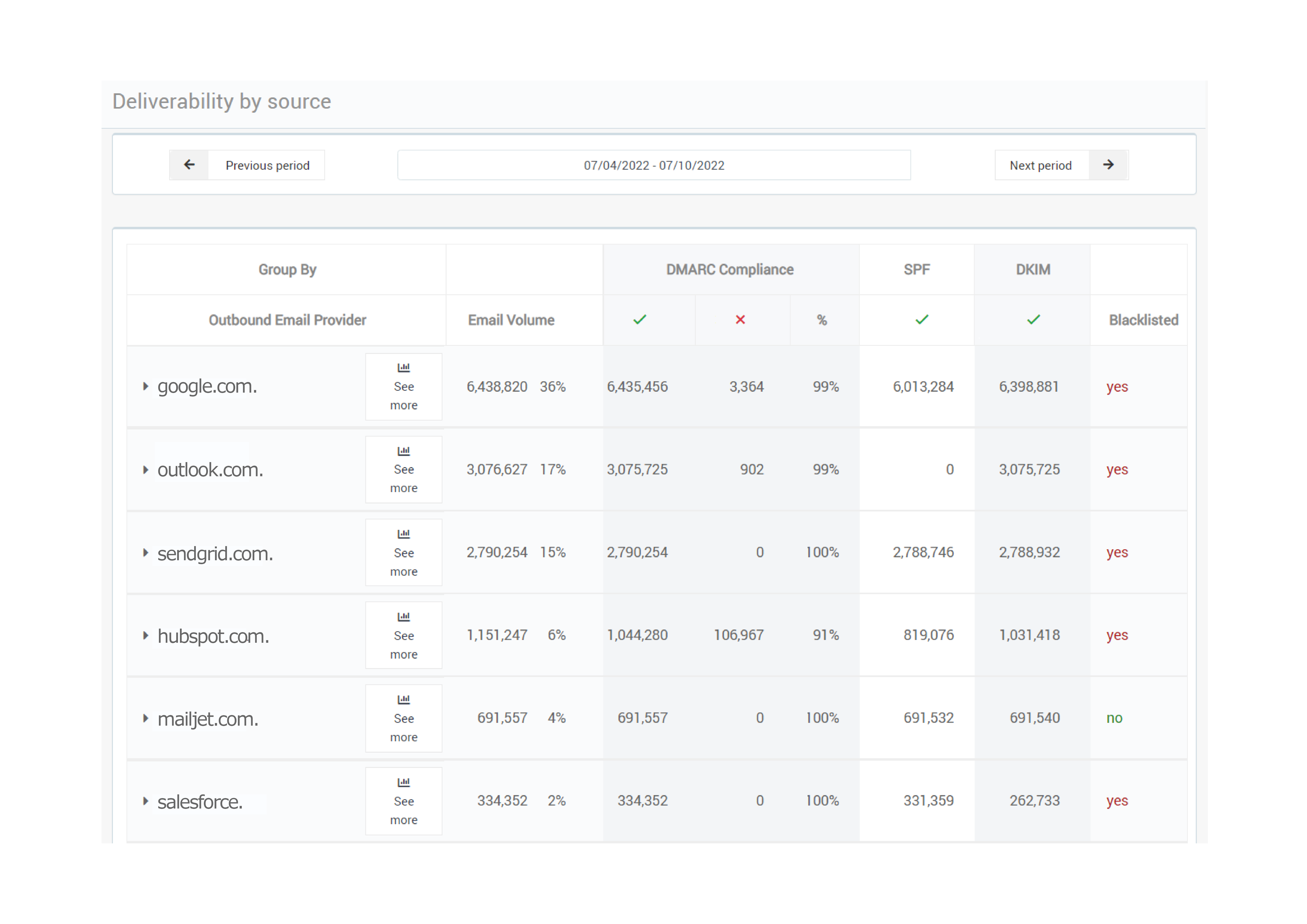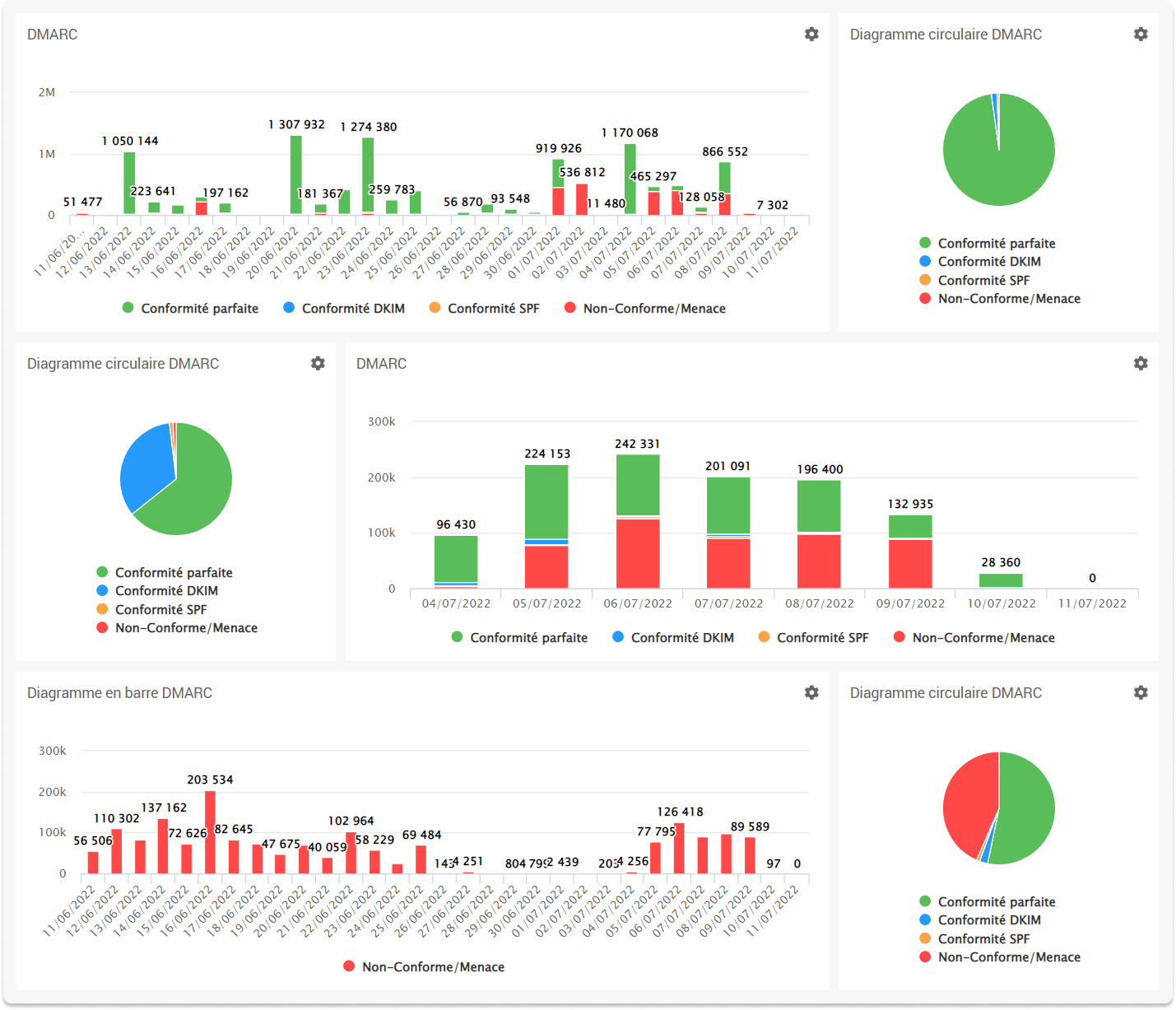 Custom Dashboards
Create unique dashboards that meet your own needs.

Show the data you consider to be the most important in order to obtain the best visibility.
Implement Security Protocols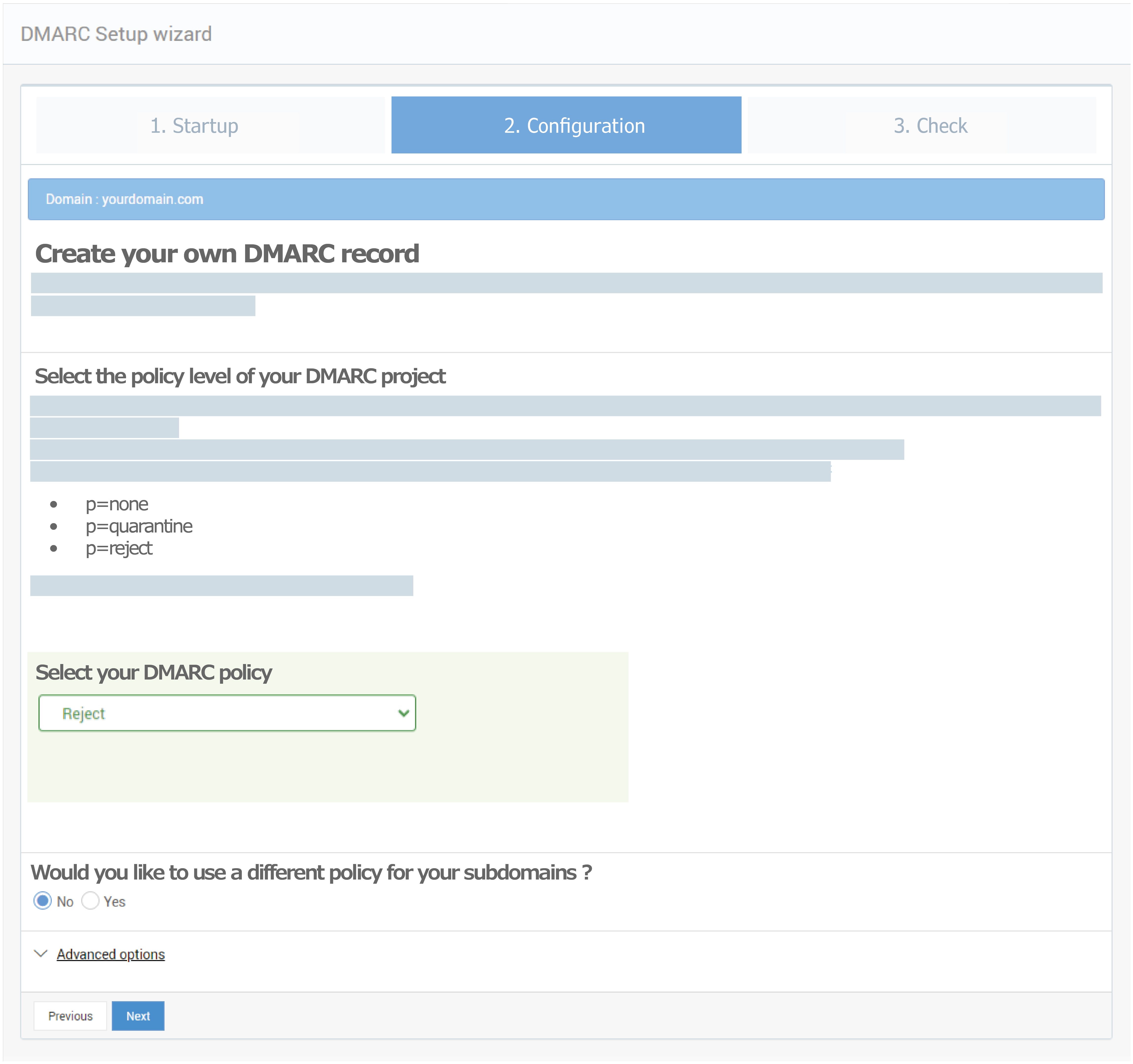 Set Up Assistant
Merox helps you set up SPF/DMARC syntax and policies (None, Quarantine, Reject) that will indicate to the receiver's antispam what actions to take towards non-compliant emails.

This will prevent spoofing attacks and improve the reputation of your domain.
Syntax validator
Verify your future SPF, DKIM, DMARC, BIMI records before publishing them to avoid any syntax or content errors leading to deliverability /protection issues.

The tools help you to respect the norms and optimize the values by following the best practices of the latest RFC versions.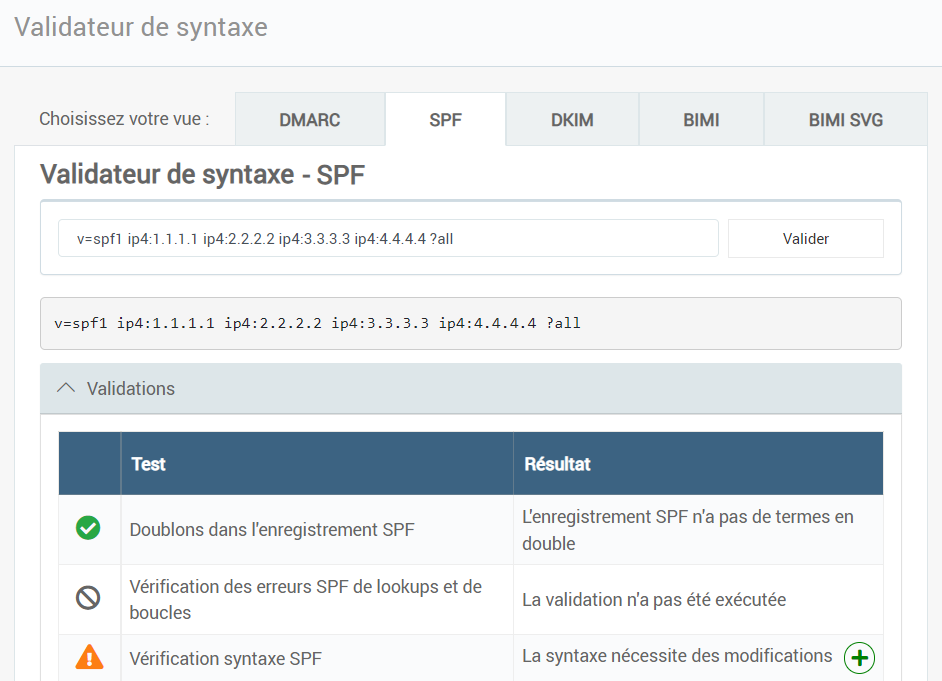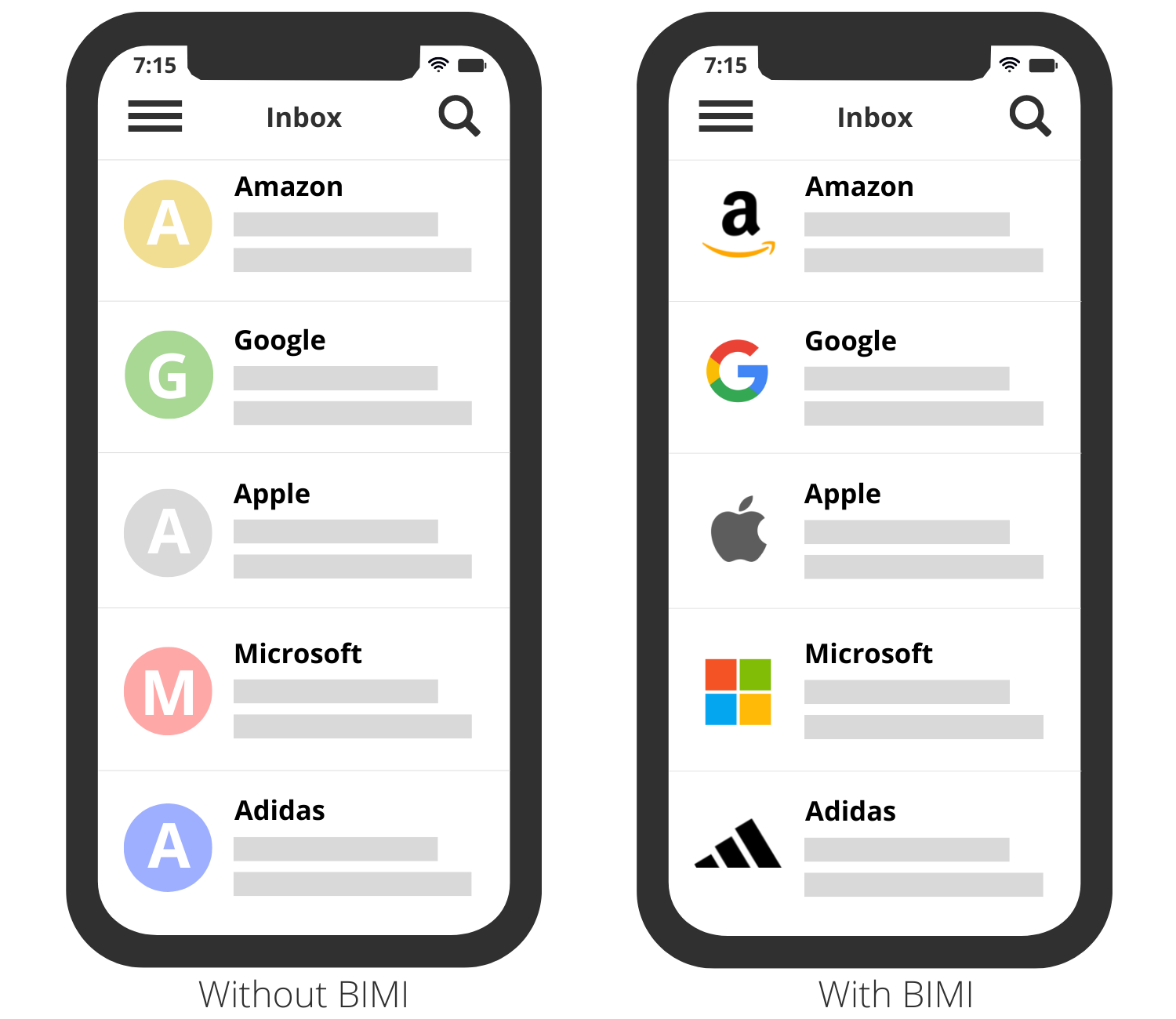 BIMI
(Brand Indicators
for Message Identification)
Implement the BIMI protocol and check with the syntax validator to verify that your logo in SVG format is valid and that your syntax is appropriate according to the current norm.

Merox and its network of partners can assist you in your BIMI project : VMC certificate, best practices, logo and syntax edition.
Toolbox included
The platform comes with many extra tools such as DNS Checker ( +80 protocols ), Message Header Analyzer ( client side), Blacklist tester, Configuration wizards, ect.

New tools are regulary added to the platform to help you troubleshoot and save time, all from our trusted environment.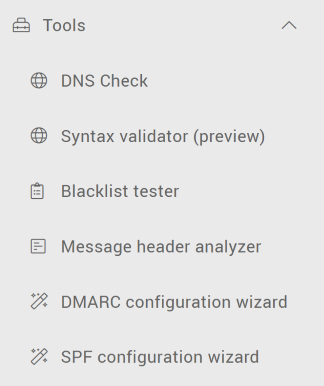 Generate alerts
Merox informs you of any suspicious activity through DMARC reports generated by the receivers' antispam software.

This allows you to identify phishing campaigns that are using your brand name and act in consequence.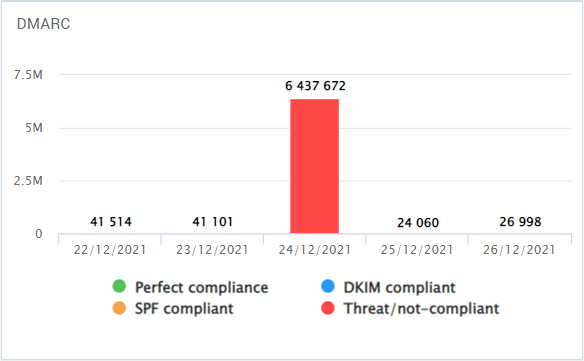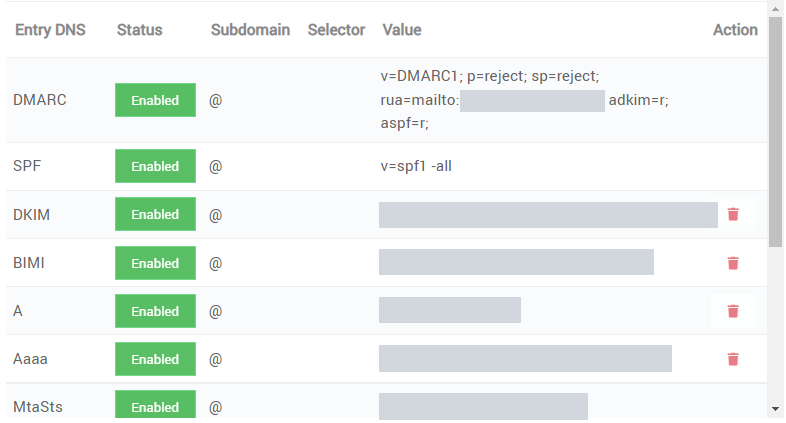 DNS monitoring
Complete DNS surveillance of main records from several times a day to every 15 minutes. Record values influence DNS security score.

Therefore, any changes will be noticed almost in real time and you will be notified with an alert.
Backup and History
Merox saves DNS entry values and statuses on an unlimited basis for domains placed on the surveillance list.

This allows the most recent entries to be compared with previous ones to get an overall view of your DNS history.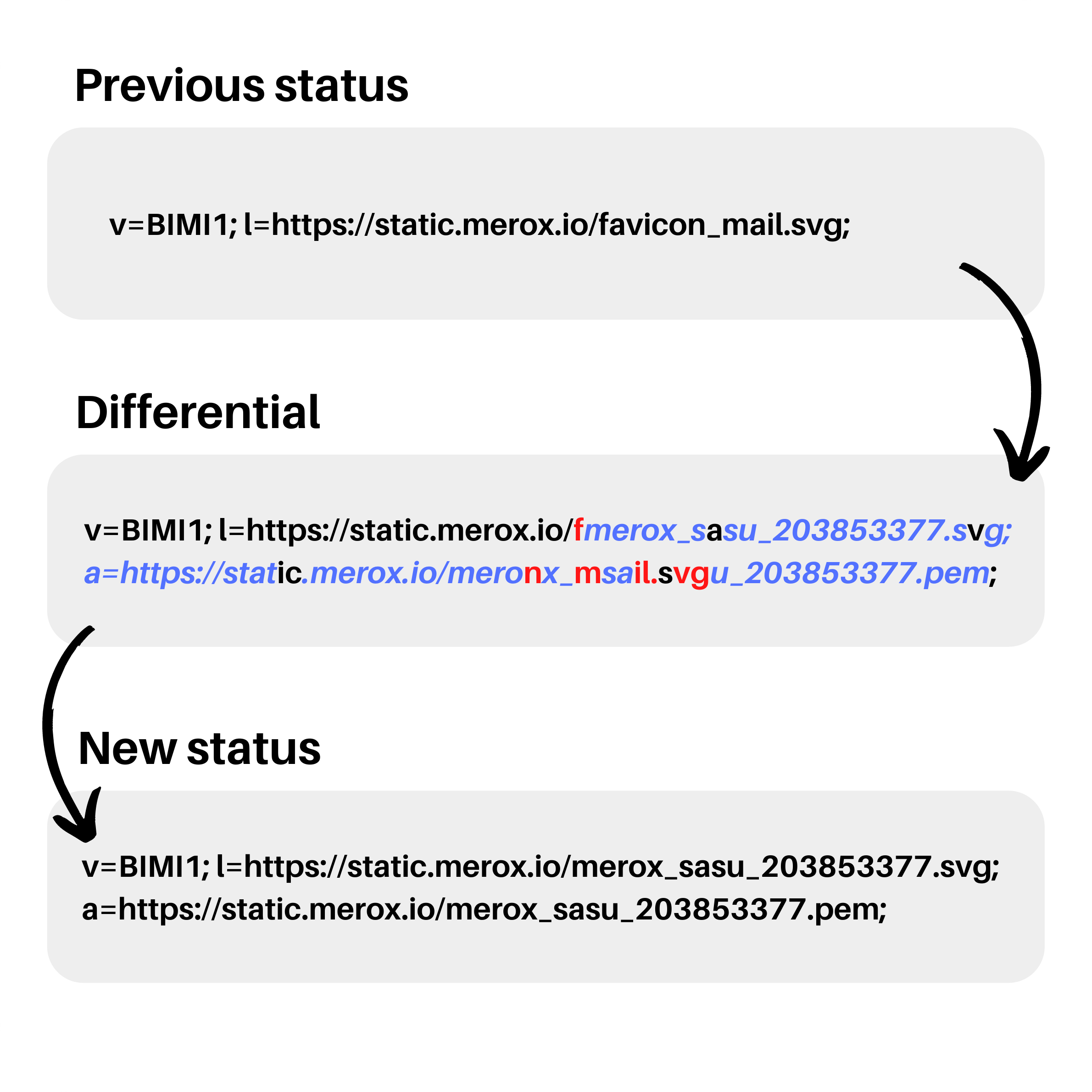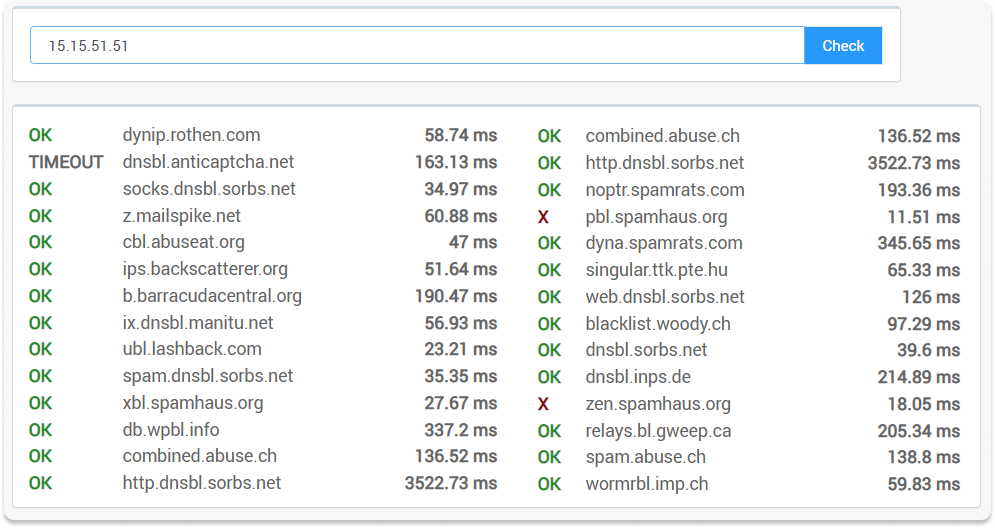 Blacklist Surveillance
This tool checks a list of more than 50 blacklisted servers to determine if your IP adress is blocked and alerts you if it is.

This alert allows you (or your partners) to take the necessary measures to unblock this IP address and your associated domain.
Other Protocols
(MTA-STS, DANE, DNSSEC, …)
The platform is constantly evolving and allows you to monitor numerous DNS security protocols. Some of these are available and others are in roadmap.

This monitoring is supported by alerts, advice and help with the correct configuration of these norms. Their state of implementation is taken into account in our grading system.